One of the most under acknowledged costs in building a house, has to be the cost of window coverings.
Back in March, April, I don't know, when we had our design center appointment, we opted not to include blinds from the builder. See, we paid almost as much as blinds would cost for window moldings, and StanPac's blinds are mounted in a way that would cover a large part of the trim. So we've known since then that we'd need to buy blinds. (At least I knew, Pat told me a few weeks ago that he had no idea we didn't get blinds included in the base price of our house...)
Since we'll be buying our own (and likely installing them ourselves too), I've decided there's a couple of features I want that wouldn't have been an option had we gone with StanPac's blinds.
1. Cordless:
Sure its safer for pets and children, but the real reason I want cordless is because one of our fur-babies (I'm looking at you, Atticus) really likes to play tether-ball at 5am with the plastic pulls on the cords. He's learned it's a very effective method to wake us up, at which point we invariably feed him just to give him something better to do. Because we've conditioned him to think blind cords = food I doubt he's going to give up this habit anytime soon. Plus, cordless styles just feel nifty to lift and lower.
2. Inside Mount:
Like I said, we paid for window trim, it's one of my favorite parts of our new house, and I want to see it.
3. Roman Shades (if possible):
I love the look of a classic roman shade. It has the appeal of curtains with the functionality of blinds, plus you can layer drapes over them for another layer of texture. Fabric looks richer than slatted blinds and can transcend trends. Unfortunately, cordless roman shades are hella expensive.
4. Blackout:
It's no secret that Pato and I are big sleepers, so it's no wonder we want blackout, at least in the bedrooms.
Now, let's look at a little inspiration:
These Pottery Barn roman shades have everything I want. Not only are the one of the very few truly cordless roman shades on the market, they are the perfect light neutral color and the linen texture is an added bonus. I'd buy these right now for every window in the house if the starting price wasn't $209 per window...and we have 28 windows...
But just look at the potential...
It's like I tried on a wedding dress I can't afford. Moving on has been a very real struggle.
Since I would never, ever suggest we spend nearly $6,000 on shades, I've looked at all the usual big box stores' assortments. Most offer 2" faux wood blinds for around $30-$50 per, but I'm having a bit of trouble adjusting to the idea of blinds versus roman shades.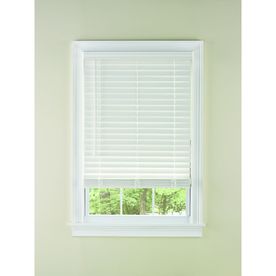 Another question about choosing blinds is what color to pick. Most styles are available in white and then several wood colors. Since we're already planning to paint the trim slightly off white, I seriously doubt white blinds would work.
Wood colored blinds (especially espresso, which would match our floors) are currently having an "in" moment, but I'm not sure that moment will last long enough for me to commit to such a major expense. Plus, I worry about it feeling too dark with the darker wall colors I plan on using.
There is a small selection of "inaccessible cord" roman shades for $40-$60 per. Please tell me I'm not the only one with no idea what an "inaccessible cord" is or how it works. These look really nice, come in all shades of neutrals and are on super sale for $18.99 right now...
...but those cords look pretty accessible to me...
I've also found some that meet all my requirements, but the colors don't come anywhere near where I want to be (think burnt orange or bright blue). That's definitely not something I'm willing to compromise on.
If it were up to you, where would you compromise or would you splurge for the ones with everything? Does anyone have any experience with inaccessible cord roman shades?